Go-Pods · Made for convenience and yet still different enough to bring fun and adventure to every trip. Designed for the UK's weather and making great financial sense.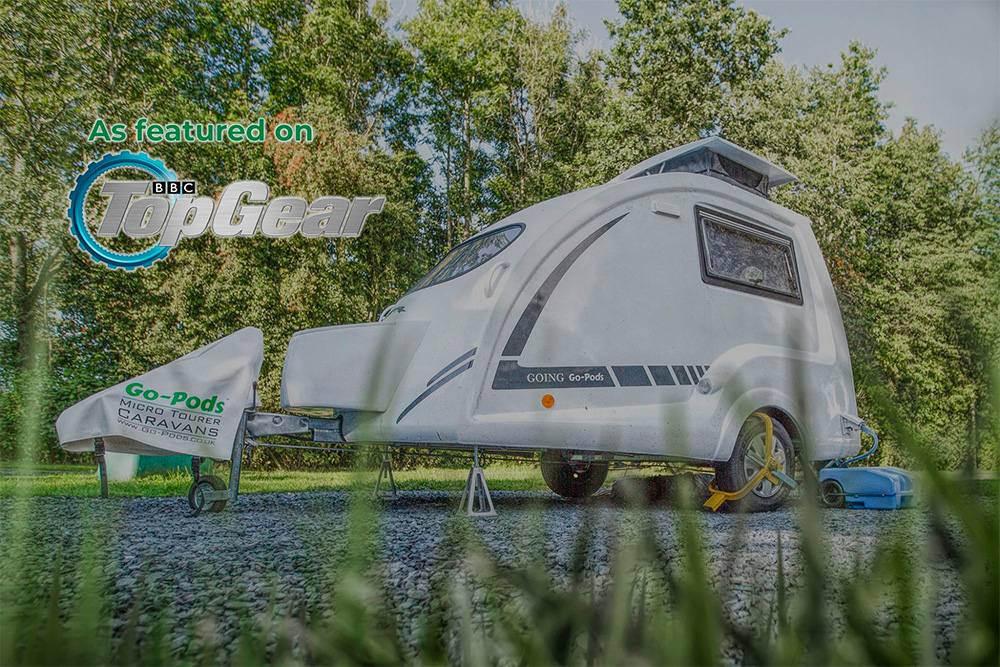 Go-Pods are a perfect blend between camping and caravanning. Combining a comprehensive package of top-notch creature comforts while remaining great fun.
Inside you'll find a fridge, cooker, ample storage and toilet facilities, while the generous dining area converts easily into a comfortable memory foam, king size bed.
Designed with the UK's unpredictable climate in mind, the Go-Pod is all about convenience and relaxation. It's easier to move around and hitch than conventional caravans and the anti-snaking design with AL-KO braking system means it's great to tow too. On arrival, just wind down two stabiliser legs and that's all you need do! While back home, even cleaning takes just minutes and storage isn't an issue for even the smallest of gardens.
The one-piece GRP shell means there's no seams to leak, which is just another reason why Go-Pods retain their value so well.
Go-Pods are just the thing for a road trip too, allowing you to reach even the most remote campsites, where larger tourers and motorhomes can't go.
The quality and value exceeds all other micro tourers on the market and a comprehensive list of accessories, ensures that you can tailor the Go-Pod to your own particular style of camping.
And with Go-Pods being so light at only 520Kg, you can likely use your existing vehicle to tow, making further good financial sense and convenience.
Book A Viewing Today